ABOUT BOERS
YOUR CREW, OUR PEOPLE
Founded in 1946 in Rotterdam we are the most experienced crew change specialist in the Netherlands.
'Boers' taxi service takes off. Our drivers pick up seafarers all over the Netherlands and drop them off at the Port of Rotterdam.
Boers changes its name to Boers Crew Services Group (also known as 'BCS'). The new name reflects that Boers has grown to become much more than a taxi service. We are 'crewing specialists'.
Boers Crew Services opens an office in Germany; Boers Germany is now open for business.
Boers Belgium was established.
Guiding international crew to and from their workplace at sea – BCS Group knows the ropes. With our team of professionals in various areas of expertise and experience, we have been taking care of seafarers and their shipping companies with our door-to-door services, since 1946. We help our clients' crews head out to sea and get back home, all over the world. 'Your Crew, Our People'
74

staff members

17

vehicles

4

generations
From taxi service to crew experts
Boers began as a taxi service with just one car. Today, we are the experts in transporting seafarers over land. Transport from door to vessel and vice versa, hotel accommodations, international paperwork, contact with Immigration and authorities, getting around the port, or tender transport to and from the vessel – whatever your requirements are and no matter what the crew size is, we can facilitate and organise it. With 3 locations in Europe, around 75 passionate experts, an extensive network and a fleet of comfortable taxis and buses, we go the extra mile for our customers, 24/7. Our planners, drivers, financial controllers, operation department and IT professionals provide smooth and flexible operations in an industry that is constantly changing.
Peace of mind from start to finish
Providing good support is one thing, but providing the best possible service is another. With our Rotterdam roots, we take 'hands-on mentality' to the next level. We are specialists in documentation such as the Schengen visa and Visa on Arrival. We can arrange hotel rooms at fixed prices thanks to our contracts with several hotel chains. We also have extensive experience with COVID-related matters such as PCR testing and vaccination. In short, with Boers Crew Services, you can rest assure that your crew changes will run smoothly in all Dutch, German or Belgian ports.
Working at Boers - The Netherlands
Feels like coming home
A typical Rotterdam saying is 'geen woorden maar daden' which means as much as 'actions speak louder than words' – The entire BCS Group lives by this. This approach means that we are always able to realize our common goals. When there is a lot of work, we get down to business. And when it's quiet, we have fun with the whole team. Also outside of office hours, we organize lots of fun things that help built our team. This results in a good work atmosphere and a team who knows and trusts each other. Knowing this, it is no wonder our teams are growing and people stay with us for the long haul.
Interested in joining our team? Visit our Dutch job vacancies page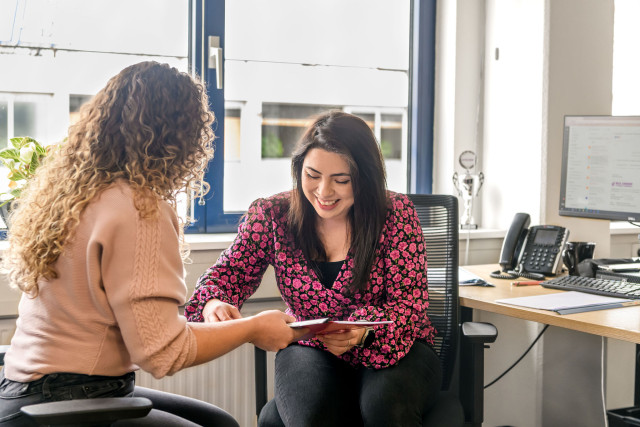 STAY IN TOUCH
JOIN OUR NEWSLETTER