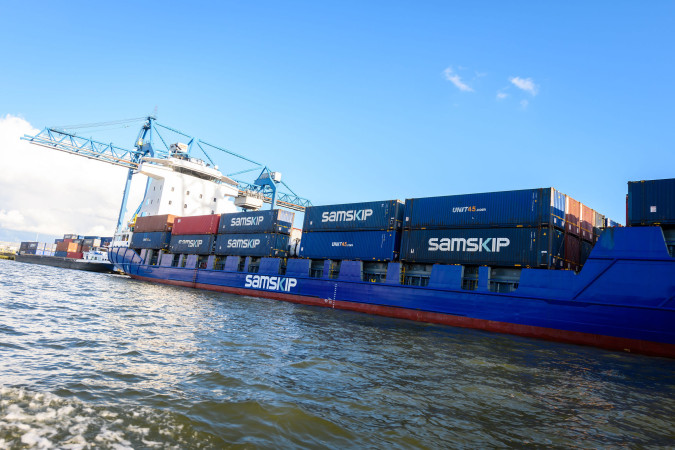 BOERS DE
YOUR CREW SPECIALIST IN GERMANY
When a concept is right, there's no need to tinker with it. So the Boers Crew Services German branch is similar to the Dutch one in terms of its activities, focus and attitude. From our Hamburg office, we also take care of everything a seafarer needs. Proper paperwork, safe transportation, comfortable accommodation and medical assistance are all part of our core business. And although 'actions speak louder than words' is originally a Rotterdam saying, our crew in Germany also lives up to it. The seafarers have our full attention at any time, because they need to be at the top of their game far away from home.
Crew changes and cruise ships
Boers Crew Services established the German branch in July 2020 in the middle of the COVID-19 peak period. While almost everything in the world came to a standstill, there were also countless seafarers in Germany who were unable to be repatriated home after the completion of their contract. So it was time for an office in Hamburg. Since the beginning, the seafarer has been the focus of the team. To ensure that everyone pulls together, all colleagues are in regular contact with the head office. This ensures that we can draw on each other's networks to go the extra mile for our clients and their seafarers.
As Germany is also part of the Schengen area, applying for visas is a key part of our daily work. And even though Northern Germans are said to be short of words, we are pleased to be in close contact with our clients and their crew, our drivers, captains and the local authorities and immigration. In addition to commercial ships, Boers Germany also takes care of crew changes on cruise ships - only a hectic summer was a successful cruise season! German precision with Rotterdam mentality.
The crew of Boers Germany is known for having the solution ready in every situation and for putting the seaman and the customer at the centre of their attention at any time. Following the example of the headquarters, no one in the Hamburg office is deterred when it comes to rolling up their sleeves and getting down to business.
The internationality and versatility of our German team also means that there is always someone in-house who speaks the right language. And although you get to go to work in the office, the atmosphere is warm and homely.
Fabian Finnern

Managing Director Germany

STAY IN TOUCH
JOIN OUR NEWSLETTER